HYBRID CONFERENCE | BAD HOFGASTEIN, AUSTRIA

A moonshot for a true European Health Union
If not now, when?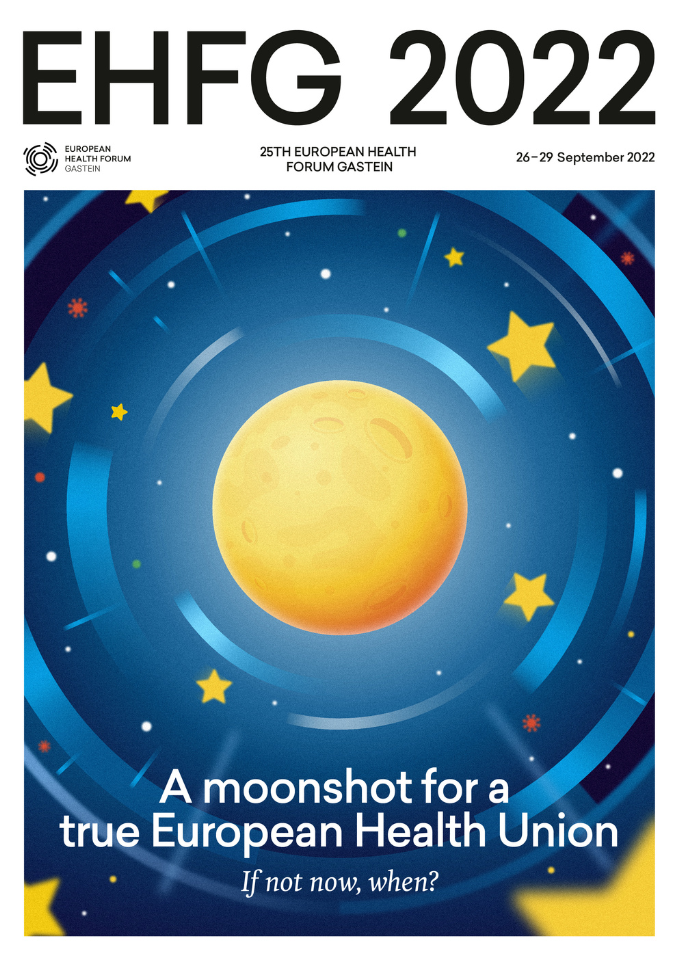 In 2022, the European Health Forum Gastein (EHFG) will celebrate its 25th anniversary and take stock of the substantial accomplishments in public health over the last quarter century. At the same time, we will look forward and discuss the challenges and policy options for action urgently needed across sectors, borders, and disciplines at this watershed moment for health, security, and solidarity. This is the window of opportunity to co-create a true European Health Union! "Building forward better" requires fundamental transformation of the way our societies operate – and this can only be achieved through peace in Europe, supported by political will, collaboration, and unity. Only by shooting for the moon and leaving "business as usual" firmly in the past do we stand a chance of succeeding in our mission to build a healthier, more equitable, and sustainable future for all.
---
Registration for onsite participation can be completed here.
More information on this year's programme can be found here.
Our Terms and Conditions can be found here.
Find more information on this year's edition and the registration process on the FAQ page.